Manufacturer of Fluid Seals, Precision Rubber & Polyurethane Products
Fuzion Trading has a longstanding history of service and manufacturing excellence, providing industrial and commercial facilities across South Africa with specialized solutions for precision rubber products.
These products are manufactured to the highest degrees of quality through highly skilled workmanship and quality materials. They are built to serve a reliable lifespan under even the most grueling conditions while providing cost-effectiveness and an improvement to overall facility efficiency and safety.
Our extensive range of specialised products includes fluid sealing solutions, split seals, Hydraulic Seals as well as tanker and fuel tanker seals, with each range providing a focus on facility effectiveness and efficiency.
Our extensive experience has positioned us as the ideal supplier of precision rubber products for a range of industries. Using the unique insights, we have garnered over our years of operation, we are able to provide facilities of all types with solutions that meet their particular needs.
---
Manufacturer of Fluid Seals, Precision Rubber & Polyurethane Products
With over 30 years of experience behind our name, Fuzion Trading has become one of South Africa's leading hydraulic seal manufacturers with a range of robust and specialized solutions for various commercial and industrial applications. With precision rubber products made to the highest standards of quality, our clients have come to trust in the solutions we provide.
Here are some of the key products we provide to our base of clients:
FLUID SEALING PRODUCTS
We provide a range of specialised fluid sealing products including hydraulic seals and O-rings, as well as pneumatic sealing products.
This range includes double-acting seals, Poly U Seals, Wipers, O-rings, cup seals, and seal kits.
ALLIED PRODUCTS
Our category for Allied Products provides an extensive range of specialised polyurethane and moulded rubber products that provide particular solutions to the sealing needs of various facilities. These products provide our clients with excellence regarding load bearing capacities, resistance to elements, flexibility, reliability, and affordability.
SPLIT SEAL PRODUCTS
We provide a range of specialised split seals for different applications and processes, whether they be for pumps, mixers, agitators, or other rotational equipment. This ensures the protection of equipment against contaminants and weathering, extending the performance and longevity of equipment and systems.
FUEL TANKER & TANKER SEALS
We provide specialised tanker seals for a range of applications that are designed to ensure improved protection of your tanker fleet and its contents. This range is extensive and includes solutions for sealing with different applications. We do this through house moulding, which ensures that your seals are the perfect fit.
---
MATERIALS WE USE
To ensure the quality and reliability of each of our offers, Fuzion Trading makes use of the highest quality manufacturing materials with properties that benefit the processes in your facility. Some of our most used materials include the following:
Acetyl
Butyl
EPDM
Flurosilicone
Perfluoroelastomer (G-Plast)
Natural Rubber
Neoprene
Nitrile
Nylon
Polyurethane
PTFE
Silicon
Viton®
VitonGF®
Click here to find out more about the materials we use…
---
INDUSTRIES WE SERVICE
Our offers on precision rubber products service a wide spectrum of needs from facilities across several specialised industries. This ensures that we have solutions for differing needs, and has afforded us a set of unique insights that can be applied to all of our offers.
Some of the most specialised industries that we have worked with over the past 30 years include the following:
Agriculture
Automotive
Fluid Control
Food & Beverage
Heavy Duty Equipment
Hydraulics
Manufacturing
Mining
Pneumatics
Swimming Pool Industry
Power Generation
Railway
Refinery & Petroleum
Transformers
Click here to find out more about the industries we service…
Welcome to Fuzion Trading
Products
Agents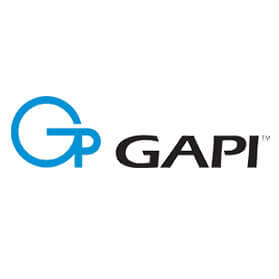 ---
CONTACT FUZION TRADING FOR DETAILS
If you would like to know more about our comprehensive offers on precision rubber products and seals, be sure to get in contact with a representative from Fuzion Trading today. Alternatively, feel free to continue browsing our website for additional information on our complete range of specialized sealing and rubber products.